SEND Support
How we can support children with special educational needs and disabilities at Ashton-Under-Lyne
Little Giggles offer something that is truly unique to the early years sector. We have worked hard to ensure the provision that we offer is completely inclusive and encompasses the true meaning of equality education, facilities and care that all children are entitled to.
Support offered to children with special educational needs is lacking nationally within the early years sector and Little Giggles are blessed to have a highly experienced Special Educational Needs Coordinator and Management team to support families and children through their educational journey who work in conjunction with our Little Laughters room until children are ready to start school.
Within our Little Laughters room we have a highly qualified practitioners to teach and support children to reach their full and true potential, surrounded by specialised provision, sensory and top of the range equipment, quality teaching and learning interactions from our practitioners and an additional sensory room to meet children's requirements.
Our practitioners are qualified to support children with ADHD, Autism and Sensory Processing, this is not a limited list and our practitioners are continuously developing by attending training supported by Little Giggles; to ensure we are offering the very best for our children.
Special educational needs and disabilities (SEND) can affect a child or young person's ability to learn. They can affect their: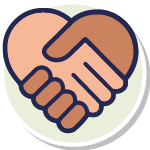 Behaviour or ability to socialise. For example struggling to make friends
Reading and writing, for example because they have dyslexia
Ability to understand things
Concentration levels, for example because they have ADHD
Little Giggles will work tirelessly to ensure that your child receives the support that they need, your child could be eligible for:
SEN Support
Our Special Education Needs Coordinator will apply to the funding panel with the SEN team at Tameside Council to fund one-to-one provision for your child if they are eligible.
Specialist provision room and equipment
Dedicated, qualified and experienced SENCO and practitioners
2 year progress check report which will be shared with your health visitor to ensure correct support plans are in place
Support plans tailored to the requirements of your child
Applications to SEND panel for 1:1/reduced ratio provision should you child be eligible
Referrals to external services to support you as a family and us as a setting in delivered in tailored and unique support
Regular review cycles and meetings
Referral for an education, health and care plan should your child require one to ensure their educational and care journey is smooth as possible
one-to-one or reduced ratio provision to support your child, ensuring they have focused care to meet their holistic needs
Questions and answer – whenever you need a listening ear or a question to ask, Little Giggles are always here to help
Help with deciding on a mainstream or specialist provision school for your child when the time comes
Our Little Laughter room is tailor-made to support children with different learning requirements we have each area set out to support children with different learning needs.
In this video you can take a quick look around our Little Laughter room at Ashton-Under-Lyne.